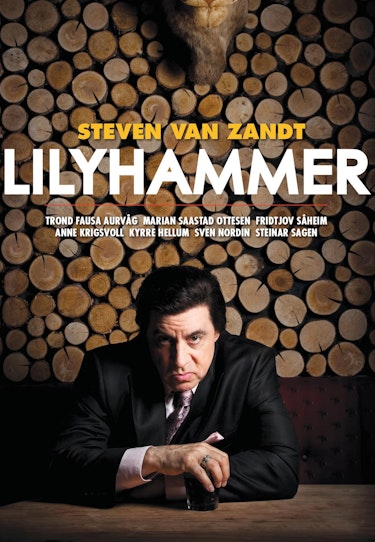 Frank Tagliano är en före detta maffiaboss som måste gömma sig efter att ha vittnat i en rättegång i USA: valet faller på Lillehammer, som han föll för efter att ha följt OS 1994. Men övergången från att ha varit en fruktad och respekterad gangster till en arbetslös invandrare blir tuff för Frank. Han upptäcker snart att han måste tillgripa sina gamla sätt för att lyckas i förorten.
Reality Check
Frank becomes Norwegian citizen "Giovanni Henriksen," meets his neighbor the chief of police, and clashes with his new country's bureaucratic culture.
The Flamingo
Frank falls for his language teacher Sigrid and opens a nightclub that's a big hit, but he draws unwanted attention from the police and a biker gang.
Guantanamo Blues
Now a successful local businessman, Frank joins a lucrative real estate deal but his plans are thwarted by the police, who believe he's a terrorist.
The Midwife
Sigrid learns some surprising news, Frank's deal sours when his partner's son converts to Islam, and Geir stumbles on a clue to Frank's identity.
My Kind of Town
Frank has a fight over a baby carriage but makes a deal to exit his real estate investment; Frank's enemies get an unexpected lead on his location.
Pack Your Lederhosen
Flush with cash, Frank buys a new penthouse and invites Sigrid to move in, while Geir's colleagues get bad news and Mafia hitmen arrive in Norway.
The Babysitter
The police chief suspects Frank is the link between a murder and a mysterious beating; Frank beefs up security when he learns he's in jeopardy.
Trolls
Frank's attempt to rescue Sigrid's son leads to a spectacular shoot out and a series of shocking revelations that change both his old and new lives.