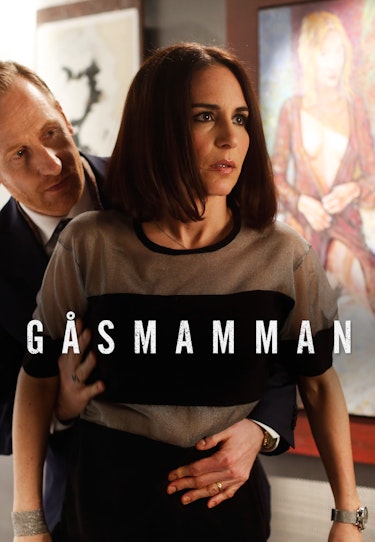 Ruotsalainen jännityssarja huumekaupasta ja rikollisuudesta sekä kolmen lapsen äidin Sonja Ekin elämän palapelistä. Sonja elää huoletonta elämää perheensä kanssa - niin kauan kuin hän ei ole ajattele liikaa sitä, mistä hänen miehensä rahat tulevat. Yrittäessään varmistaa perheensä turvallisuuden Sonja on äkkiä tilanteessa, jossa hän joutuu kohtaamaan järjestäytyneen rikollisuuden.
Naarasteijona S01E01
Sonja Ek is living a happy and loveful life with her husband and her three children in a suburb outside of Stockholm. Everything changes one day as Sonja is forced to enter the criminal world in order to protect her children.
Naarasteijona S01E02
The family is staying at the hospital. Stein is pressed on information regarding the shooting of one of Broman's men. The police conducts a search at the family's house.
Naarasteijona S01E03
Sonja tries to figure out who the Major is. Stein searches for the missing cocaine. Niklas wants Sonja to take care of the Company while he's in jail. Broman demands money from Stein for the stolen cocaine. Linus gets a puppy from Anders.
Naarasteijona S01E04
Barry is at Stein's to get the money, but when Stein doesn't have enough he takes their paintings instead. Lukas watches over the children and Gustav gets a visit from Jill and they end up taking Ecstasy together.
Naarasteijona S01E05
Sonja continues the search for the Major. The police tell Niklas that Sonja is hanging out with Broman. Sonja's search leads her to Norway. Kattis persuades Sonja to go out and celebrate Hanna's birthday at Broman's restaurant.
Naarasteijona S01E06
Nina is missing. Has she ran away or has she been kidnapped? Sonja has told Lukas about what Stein has done and Lukas goes to see him. Broman suspects that Sonja knows who the Major is.
Naarasteijona S01E07
The police have started to watch Sonja 24 hours a day, they know she is hiding things. Sonja and Magdalena manage to fool the police. Kattis puts both Sonja and Stein against the wall. Linus begins to remember.
Naarasteijona S01E08
It's a funeral. Linus remembers more and more and wants to tell Sonja. Kattis gets a bad feeling about who is responsible for the bomb. Sonja begins to realise that Niklas has been lying to her and understands more and more how everything is connected.